Application

Designed for explosive atmospheres Zone 1 and Zone 2;
Designed for combustible dust Zone 21 and Zone 22;
Designed for IIA, IIB and IIC groups explosive atmospheres;
Designed for temperature classifications T1~T4/T5/T6;
Designed for explosive hazardous locations such as oil refinery, storage, chemical, pharmaceuticals, textile, printing, military industries etc.
Used for power distribution in illumination or power circuit and on/off control or overhaul distribution of electrical equipments.
Model Code

Ordering References
Rain cover should be equipped with when used outdoors.
When order, please indicate the loop number of distribution panel, related current of each circuit and poles of breaker. Please indicate the
function of the leakage; If need main switch, please indicate the current pole, the direction, specification and number of inlet and outlet.
For example: If you need BXM explosion proof distribution board, 4 branch number, 20A branch current, with main switch , 100A current of
main switch, downwards inlet and outlet, cable entries: 1XG11/2″+4XG3/4″, the model shall be "BXM-4/20K100X1 (G11/2)X4 (G3/4)"
Features
Enclosure is die casted of aluminium alloy high voltage powder coated after shot blasting;
This series products are of compound structure. Enclosure is of flameproof with increased safety wiring cavity;
Each can be combined freely with modular design;
Built-in high breaking MCB or molded breaker can be controlled on-off via handle on enclosure;
With indicator;

It is with overload, short circuit protection. Others with leakage protection can be produced as per request;
Can be used for distribution or on-off in illumination circuit or power circuit and combination of illumination circuit and power circuit;
Can be specially made as per request;
Steel pipe or cable wiring.
Electrical Wiring Diagram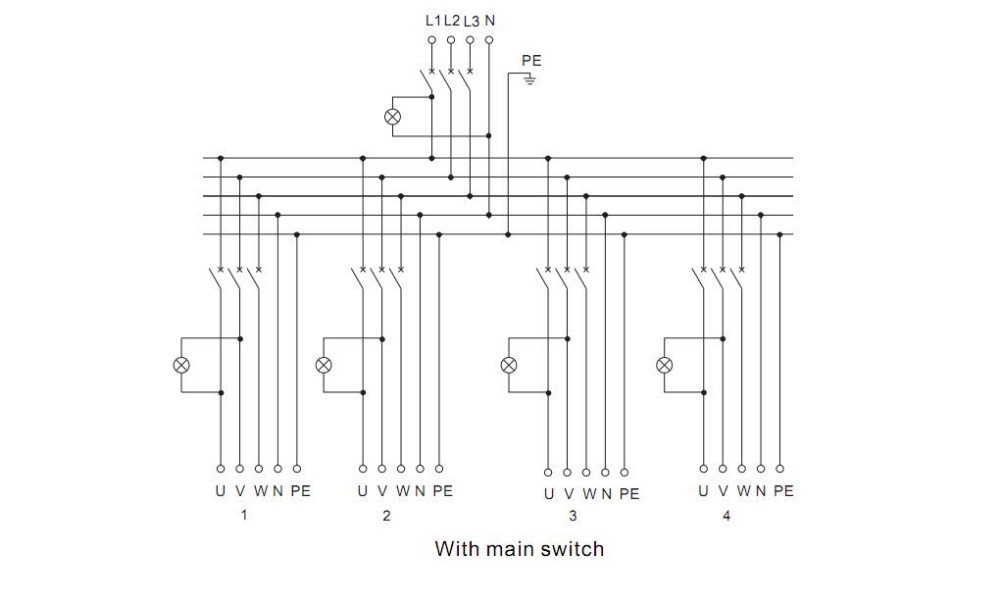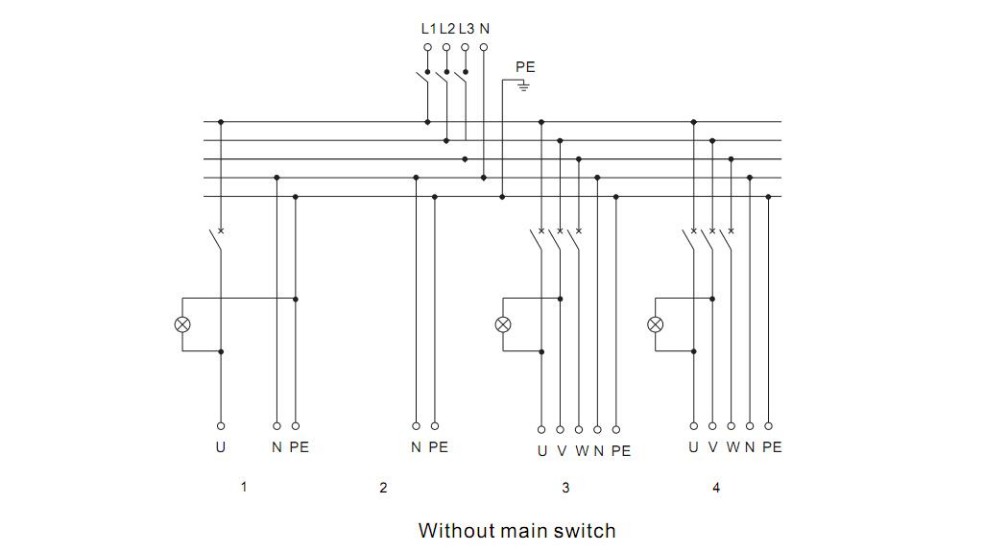 Selection Table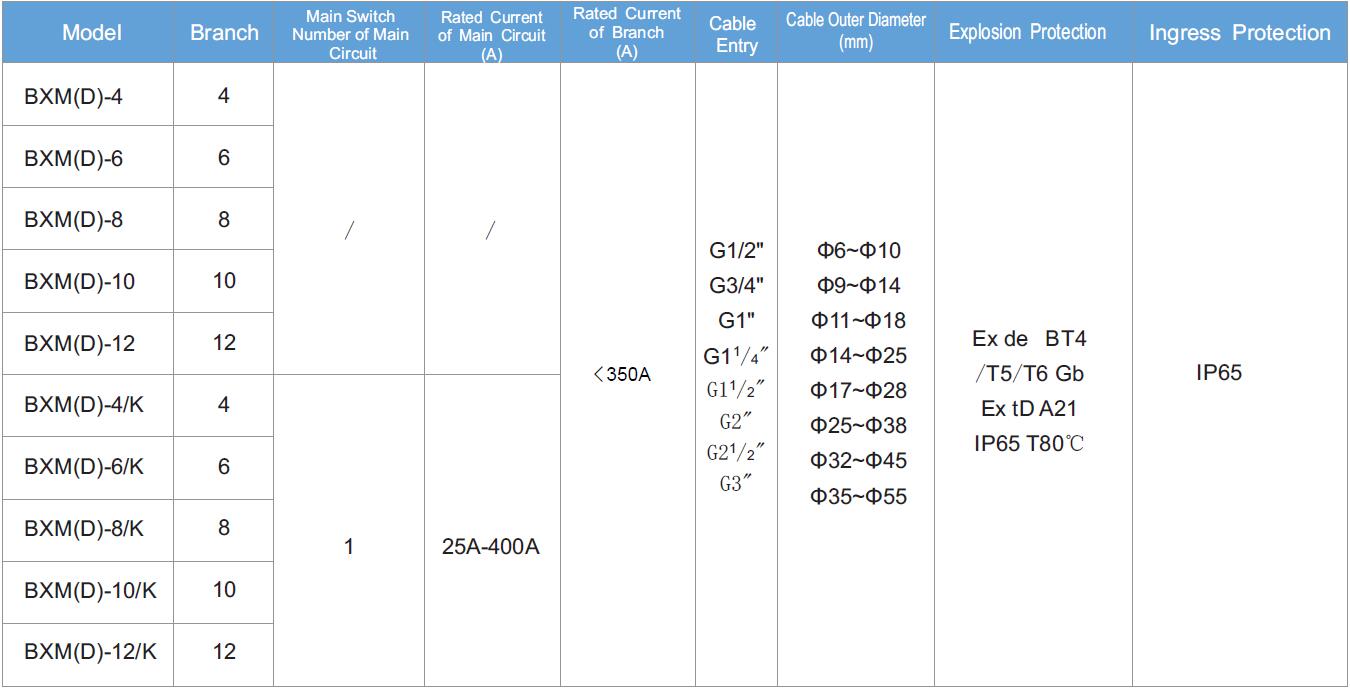 Technical Parameters
Compliance with: GB 3836.1, GB 3836.2, GB 3836.3, GB 12476.1, GB12476. 5, IEC60079-0, IEC60079-1,
IEC60079-7, IEC61241-0, IEC61241-1;
Explosion protection: Ex de IIB T4/T5/T6 Gb, Ex tD A21 IP65 T80℃;
Rated voltage: AC 220/380V;
Rated current of main circuit: ≤400A;
Branch circuit number: 4, 6, 8, 10, 12;
Rated current of branch: ≤350A;
Ingress protection: IP65;
Corrosion resistance: WF1;
Cable entries: G1/2″~G3″;
Cable outer diameter: φ6mm-φ55mm
Cable entry direction: downwards inlet and outlet or downwards inlet and upwards outlet, normal type is downwards inlet and outlet, other requirements please indicate;
Mounting types: Hanging and upright.
Outline and Mounting Dimensions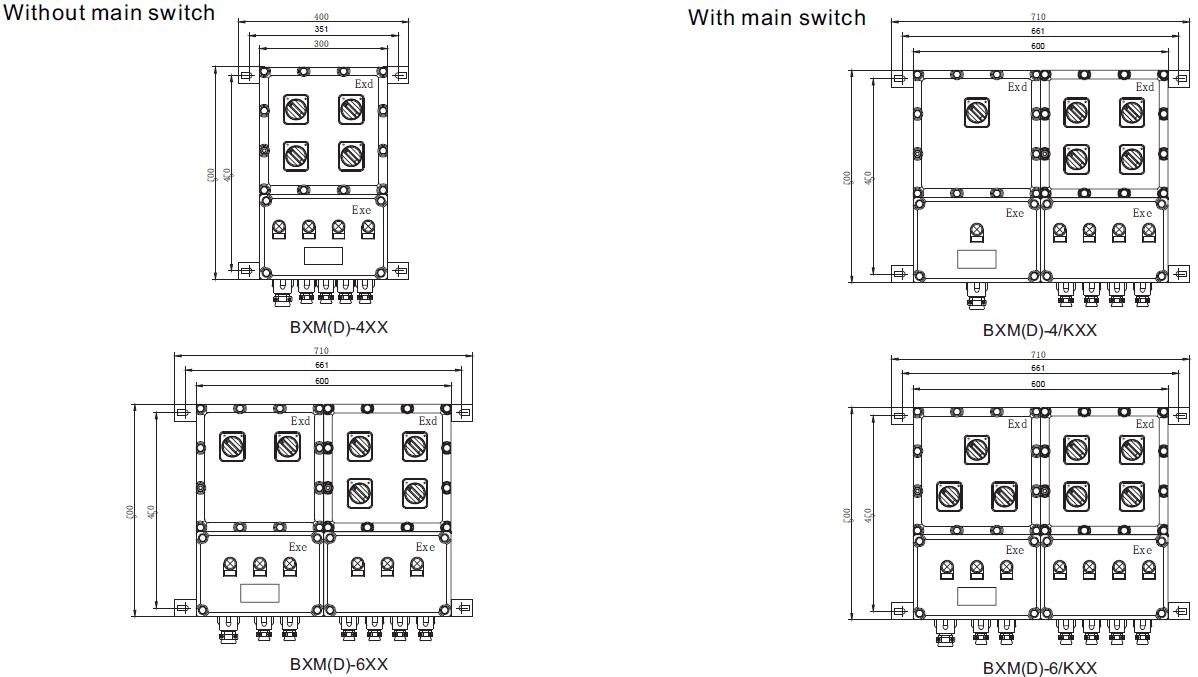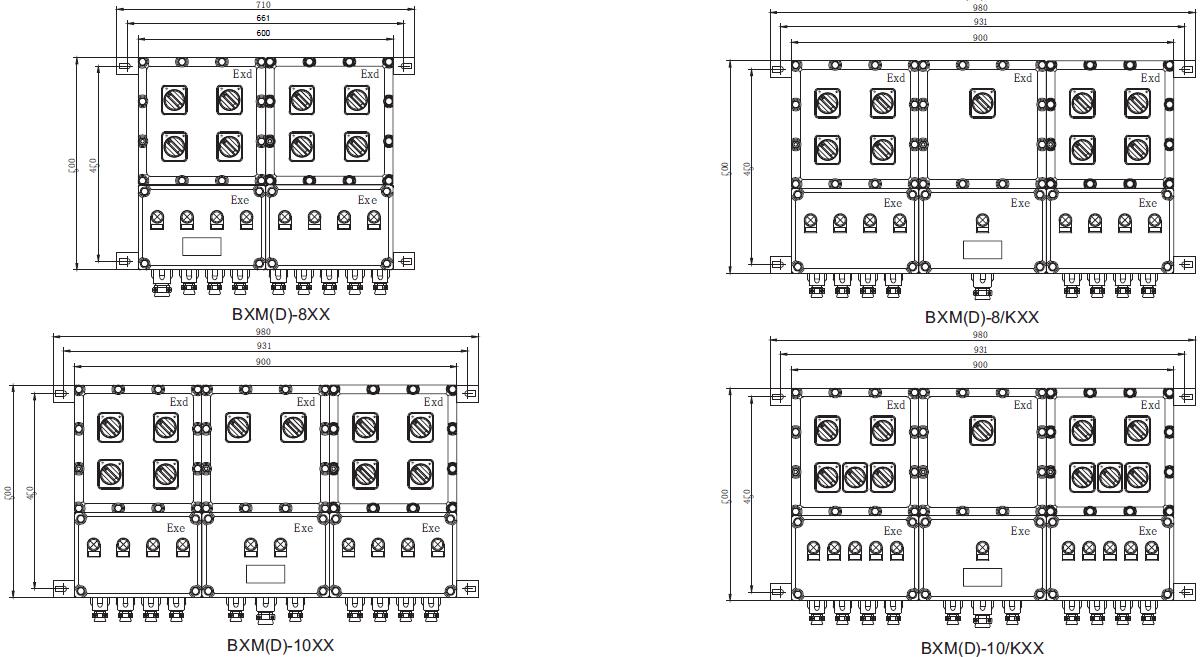 ---
Previous:
One of Hottest for Explosion Proof Temporary Lighting - EBP Series Explosion-proof Stopping plug – Sunleem
---